This post is a recurring theme around specific colors and how they inspire the visual landscapes online, in print, on the screen and practically any place you can imagine. In the past 3 posts I explored Blue,  Pink and Yellow.
Now as I looked to red for this posts inspiration I found so many great examples. Red can flood a composition and completely overpower any other color or element. Conversely, red can be added as a splash or touch and infuse an energy throughout like an old Japanese wood block print and the red seals they would use.
Although our human associations with color are influenced to a degree by cultural and personal associations, some research has found a more common psychological or emotional response to color.  Red stimulation corresponds to the experience of being disrupted, attracted to the outer world, inciting activity, aggression, excitation and emotionally determined action.
Red is power (blood, fire), passion (rose), sexy (Phoebe Cates a la 'Fast Times at Ridgemont High'), speed (sports car), danger (stop sign)… Red is negative (in the red), red is helpful and positive (RedCross). Let's take a look at some of the ways that red influences what we see in this weeks Color and Inspiration with… RED!
Visual Artists
Shepard Fairey
Shepard Fairey, the rockstar artists behind the ObeyGiant brand, has created a benefit print for Japan. Profits from Dark Wave/Rising Sun will go to the Japanese Red Cross. 18 x 24″ Screen Print.  Signed and numbered Edition of 700.  $60.
Olek
Olek is a Polish-born artist who has chosen to "crochet everything that enters her space." Olek's crocheted New York's Wall Street Bull.
Banksy
British street artist, Banksy, with an international reputation. His use of red in some of the outdoor pieces exemplifies the eye catching and energetic attitude embodied within the color.
Blu
Italian artist, BLU, creates some beautifully intricate murals and posters. Again we see the minimal use of red that sets off and adds energy to the whole piece.
Carolin Reichert
Some refreshingly red photocollage work by Carolin Reichert.
Jean-Michel Basquiat & Andy Warhol's "Third Eye"
Diann Bauer
Diann Bauer continues exploring the overlapping ideological elements of extreme politics, and I like her use of red.
David Bowie
David Bowie, Yes, THE David Bowie. Of "Space Oddity" and Ch-ch-changes fame. created this edition to benefit Housing Works' Get a Room program, which provides housing to people living with and affected by HIV/AIDS.
Products
Board Shorts
Nothing says summer quite like a pair of red board shorts… Aloha Mr. Hand!
Brave Star Blanket

Nothing says red like the good old Red, White and Blue. This blankets contemporary interpretation of the American flag is a celebration of the patriotism of Native Americans.
Ferrari Test Rossa 250
Do red colored cars get pulled over more often for speeding? Even if you aren't an auto nut I believe that we can all appreciate a nice car. This is a real nice car. Musee des Arts Decoratifs museum in Paris is presenting "L'art de l'Automobile" exhibition, the first ever auto show presented in Europe of American fashion designer Ralph Lauren's private collection of historical sports cars.
Incase iPhone Case
Incase has committed to raising $10,000 for the Artists Help Japan Movement through Mercy Corps. If you make a donation they'll send you an iPhone case so you can also visually show your support.
Logos
Jumpman
The "Jumpman" logo is used by Nike to promote its Michael Jordan-related merchandise, including the famous and successful Air Jordan brand of basketball shoes. The Jumpman logo is a silhouette of a studio photograph of Jordan performing a ballet move, not an actual dunk as many believe.
Websites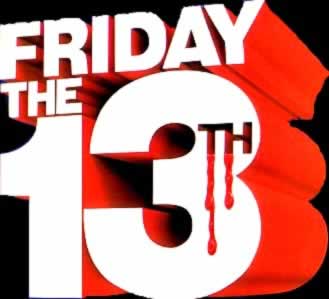 What comes to your mind when you think of the color red? Have I missed something (of course I did), or something noteworthy?
Any color you would like to see featured in our Inspirational Color editions? By the way, Happy Friday the 13th!!!
Follow BlueGlass on Twitter here…